Home Education Creative Studio (8 - 14 yrs)
Home Education Creative Studio (8 - 14 yrs)
A new art class perfect for home educated children! This art class will allow students to pursue their own individual projects. It will give space for self-lead learning, with the guidance and support of artists. Verity & Stephanie were home-schooled until the age of 11, learning under the ethos that people are naturally curious and learn best at their own pace. This art class will follow that ethos. They will be guided in the processes of art making, from the research and exploration of an idea, to the practice and development of a final piece for the end of term exhibition. Throughout the term, classes will include a discussion of work, projects and ideas.
We offer a drop-in taster session for this course; just £13.50 for the first class, then if you want to continue you can enrol for the rest of the term at the term's fee pro rata.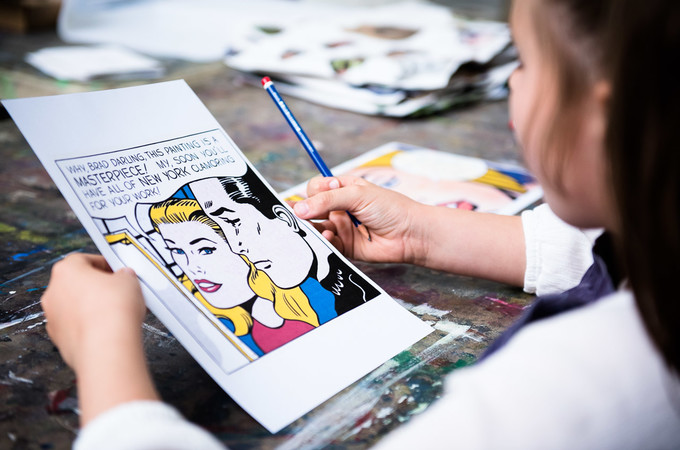 Wednesday
13.30 - 15.00
8th January - 1st April (12 weeks, £162) Drop-in £13.50, see above.
Tutor: Verity Wong
Check availability
Back to Art