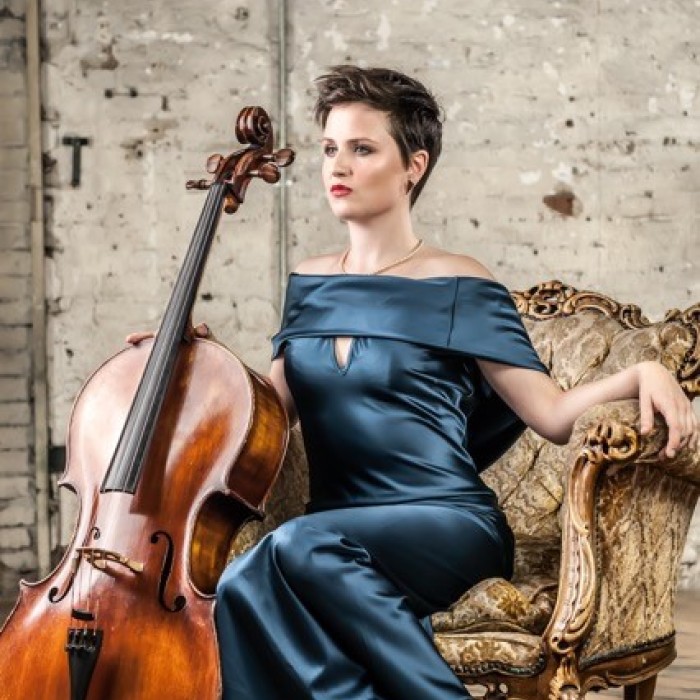 Miriam Wakeling is kept busy as a cellist, teacher and creative workshop leader.
Miriam currently works for organisations Trinity Laban Conservatoire of Music and Dance, The London Philharmonic Orchestra, Blackheath Conservatoire, ShareMusicSouthWest and Soundcastle working with families, adults with disabilities and teenagers in a variety of settings to create new music.
Miriam has led the strings on LPO/Trinity Laban's creative orchestra, Animate Orchestra East and West 2013-2015, and now assists as an artist on larger scale project Animate Artists, a music and dance collaboration.
Miriam is currently the music mentor and Arts Award assessor for Lewisham Live Festival music and dance festival, mentoring the creation of schools performances in the upcoming 2017 festival.
As a cellist Miriam has performed with the likes of Tom O'Dell on BBC1, Nitin Sawhney, The Cure's Roger O'Donnell, The Sex Pistol's Glen Matlok, Paper Aeroplanes and recorded sessions with 2017 NME award winner Dua Lipa among others. Miriam enjoys collaborating with artists and in 2015 performed with acclaimed folk-musician Elise Yuill at Glastonbury Festival. Following this she
co-arranged and recorded the strings on Elise Yuill's debut album in 2016.
Miriam is in high demand as a chamber musician and she works regularly with the Edison Ensemble, a contemporary group performing new works for piano, cello and electronics and with Bedriska Trio and Quartet Volute with which she co-founded. Since 2011 Bedriska Trio have been awarded 1st Prize in the Cavatina Chamber music competition, The Tony Dale Legacy Bursary, and The John Thompson Prize for Chamber Music. In 2016 Bedriska Trio premiered Chris Brammeld's Piano Trio Op. 6, presented by the Piano Trio Society.
After graduating from The Royal Welsh College of Music and Drama in 2010 with a BMus (Hons) under the tutorage of Richard May, Miriam continued her studies in 2011 at Trinity Laban Conservatoire or Music and Dance to gain a MMus where she held the Ludwig Lebell Scholarship and Leverhulme Orchestral Mentorship Scholarship. Miriam studied cello with Ricard Markson and Natalia Pavlutskaya. In 2012 Miriam won first prize in the Leonard Smith and Felicity Young Duo
Competition for strings and piano with pianist Panaretos Kyriatzidis.
Back to all Tutors