Explore art through a variety of mediums and materials, guided by our team of professional artists
Escape from the pressures of the world, take time out for yourself, meet new friends, and exercise your imagination
Try something totally new or brush up on existing skills
Wide range of courses and techniques
Termly art exhibition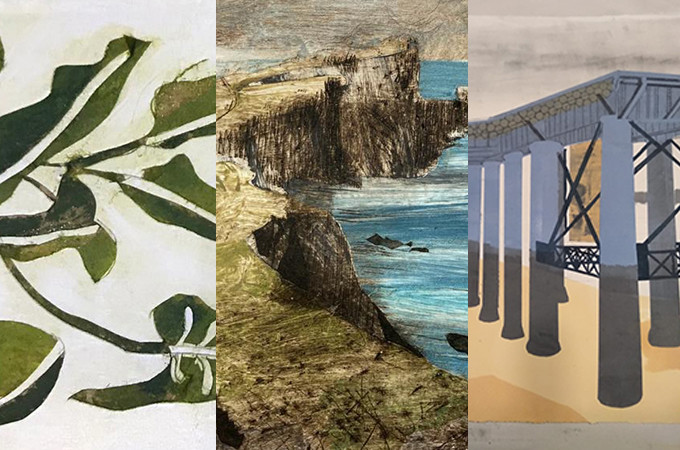 Printmaking
18+, Wednesdays 19.00 - 21.00
5th January - 30th March (12 weeks, £228) This course covers a full introduction to lino, mono and collograph printmaking techniques working with full instruction from a professional printmaker. This course can be taken as a standalone course, but studying for more than one term allows students to specialise in one or two techniques, to fully explore the process and develop their artwork further. Suitable for complete beginners or those with some knowledge of printmaking.
Tutor: Sean Myers
Enrol Now
Find out more
Interior Design - Ideas From An Architect
Thursdays 11.00 - 14.00
13th January - 10th February (4 weeks, £122) Have you ever dreamed of owning a home that would sit comfortably on the pages of a glossy magazine? Newcomers are invited to come join us and learn the tricks of the trade to make your interior design scheme crackle and pop. We will consider user requirements, design and different ways to communicate your ideas. We will also explore how a fresh look at space planning, ergonomics, colour, light, construction and soft furnishings can revitalise your home.
Tutor: Keith Clarke
Enrol Now
Find out more
Back to Art