Join us for the 3-day Flute Festival - with your kids if they play flute too! Or you can finally Get Into Collage with the brilliant Salina.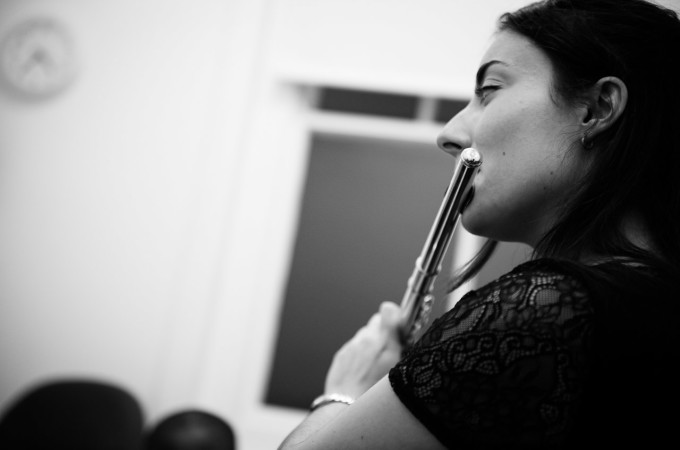 3-Day Flute Festival (all ages)
Monday 15th - Wednesday 17th February, 8.30am - 8pm
If you play the flute then this online exclusive is for you! Perfect if you are looking to develop your skills and repertoire, or if you are new to the flute; there is something for everyone! Pay a one-off fee of £102 to access as many of the workshops and mini masterclasses as you like or pay £10 per workshop or mini masterclass The schedule for each day will be as follows: 8.30am Warm-up for 30 minutes 9.30am–10.30am – Workshop 1 – Scales and Techniques – Grades 1–8 11am–12pm – Mini Masterclass – Grades 1–8 2pm–3.30pm – Workshop 2 – Grades 5+ Articulation, Fingering and Irish Music! 6.30pm–8pm – Workshop 3 – Grades 6+ Advanced Workshop This workshop will include learning a piece in 30 minutes and looks at phrasing, vibrato and cadenzas. £102 FOR ALL WORKSHOPS OVER ALL 3 DAYS OR £10 PER SESSION
Tutor:
Enrol Now
Find out more
Get Into Collage (18+)
Thursday 18th February, 9.15am - 3.45pm (£50)
Collage has existed as an art medium for centuries, with artists incorporating fashion photos, adverts, text and other materials from pop culture into collaged works. Today contemporary illustrators and artists are using collage in new and inventive ways, from using their own photos in their work, to found materials and textiles. In this workshop we will take a range of materials and digital images, juxtaposing colour, texture and text transforming them to make our own personal creations. At the end of this inspiring workshop you will leave with a collage creation based on a personal idea and image.
Tutor: Salina Jane
Enrol Now
Find out more
Back to Adults