Home Education Creative Studio (8 - 14 yrs)
Home Education Creative Studio (8 - 14 yrs)
Home Education Creative Studio has been suspended for the duration of lockdown.
Go to our Lockdown 3 article to see a complete list of our courses and whether they are cancelled or continuing online.
This art class will allow students to pursue their own individual projects. It will give space for self-lead learning, with the guidance and support of an artist. Verity was home-schooled until the age of 11, learning under the ethos that people are naturally curious and learn best at their own pace. This art class will follow that ethos. Each class will begin with a demonstration of a technique or an idea, allowing students to participate in the theme of that class, or develop their own project with available resources set out. They will be guided in the processes of art making, from the research and exploration of an idea, to the practice and development of a final piece for the end of term exhibition.
Throughout the term, classes will include a discussion of work, projects and ideas. The term will be divided into three sections focusing specially on Drawing Skills, Painting and Sculpture.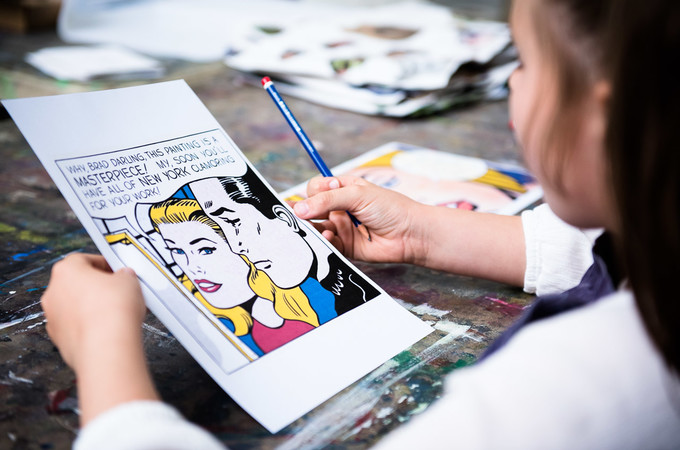 Back to Art