Mixed Media (9-14 yrs)
Mixed Media (9-14 yrs)
Mixed Media has moved online.
Go to our Lockdown 3 article to see a complete list of our courses and whether they are cancelled or continuing online.
Under expert and friendly guidance, students will create a unique body of art that expresses their talent and artistic identity. Perfectly designed for children and teenagers who want to explore, develop and experiment with drawing, painting, and collage skills within the subject of printmaking. Students will be inspired by their own interests and tutor-led themes and use of their own photography is actively encouraged.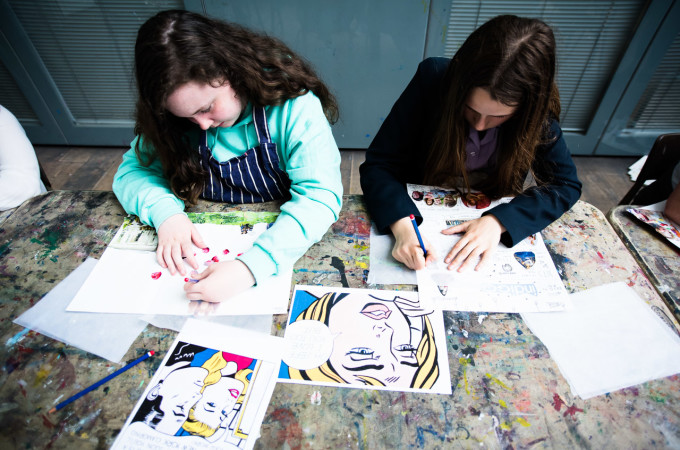 Back to Art