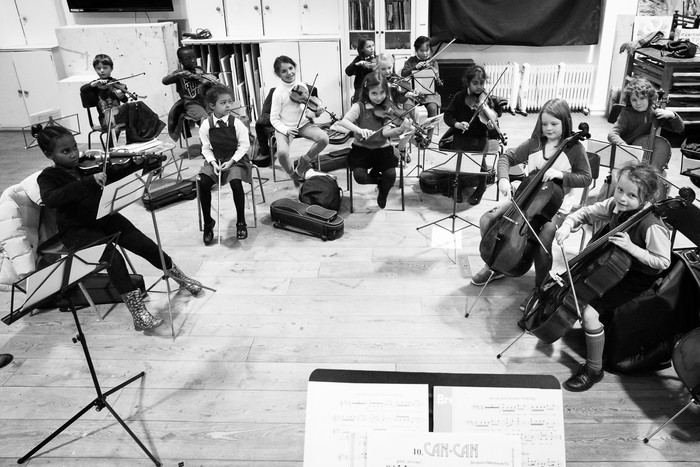 Vacancy: Programme Manager
Purpose of Post: Maintenance and adaption of term time group programme and creation of appropriate holiday programmes, working with the Artistic Director in order to sustain and increase its quality, breadth and financial contribution to the organisation.
Responsible to: Artistic Director
Background: The Conservatoire in Blackheath was established in 1881, originally as the Blackheath Conservatoire of Music, and is the focus of arts education and events in South East London, providing exceptional lifelong learning. It is a charity offering group classes and individual tuition in music, art and drama, catering for all ages, welcoming over 2000 learners a week.
Main Duties and Responsibilities
Programme Management
To maintain and produce the Conservatoire's annual group course offer, including holiday courses, in art, music and drama, working from the successes and lessons of the current programme's delivery, in good time for sales to be maximised.
Interrogation and monitoring of programme to maintain the established ladders between groups and individual and to attract new users

Supporting the Artistic Director in the management of the Conservatoire's group tutors to ensure tutor and learners' satisfaction, and efficient administration of the Conservatoire's group classes
Liaison with Programme Leads in the organisation of programme learner performances
Creation of copy for brochures, liaising closely with Marketing and Events Manager
Working closely with the Artistic Director and the Creative Committee in the review and development of the Programme
Budget Management
To manage the programme budget for art, music and drama
To work with the Artistic Director, Marketing and Events Manager and Operations Development Manager, to track and build enrolments and ensure sales are in line or ahead of budget for Group classes attracting the desired learner demographic and retaining students.
Administration
To be responsible for the induction of group tutors with the relevant Conservatoire documentation
To be responsible for the management of all staff and tutor DBS and collation of appropriate record keeping for the Conservatoire
To assist in the sourcing of deputy tutors when group tutors are unable to do so
To be responsible for the booking of course assistants
Other responsibilities
To be part of the Senior Management Team of the Conservatoire, working closely and communicating effectively with all members of the team
Person Specification
Essential criteria:
Experience of managing budgets

Experience of creating and planning and implementing programmes of activities, and problem solving and adapting plans as needed
Excellent analytical skills to make evidence based decisions
Excellent interpersonal and networking skills, particularly in management and team working
Able to build and maintain good working relationships with musicians, artists and administrators
Excellent communication, presentation, influencing and negotiation skills
Able to prioritise, plan and organise workloads to work to deadlines
Flexible and adaptable approach to work demands and hours
Enthusiasm, positivity and proactivity
Desirable criteria
Interest and enthusiasm for arts education
Experience of managing and implementing workflows in a creative environment
Experience of working in a charity or social enterprise
Experience of art, music and / or drama activity programme for children and adults
Additional information
Term: One year fixed term contract

Normal hours will total 32 hours per week over 4 days
20 days annual leave (based on a 4 day working week plus bank holidays pro-rata)
A contributory pension scheme is available to staff following 3 months in post and continues on successful completion of probation

Salary range:

£27k-30k FTE depending on experience

Deadline for applications:

Monday 31 May 2021
Interviews are likely to take place on Monday 7th June and Tuesday 8th June
How to Apply
Please send CV and covering letter, outlining how your skills and experience are suitable for this role to: mairead.sheerin@conservatoire.org.uk
May 2021
Click to download our Equality and Diversity Monitoring Form
Back to all Jobs