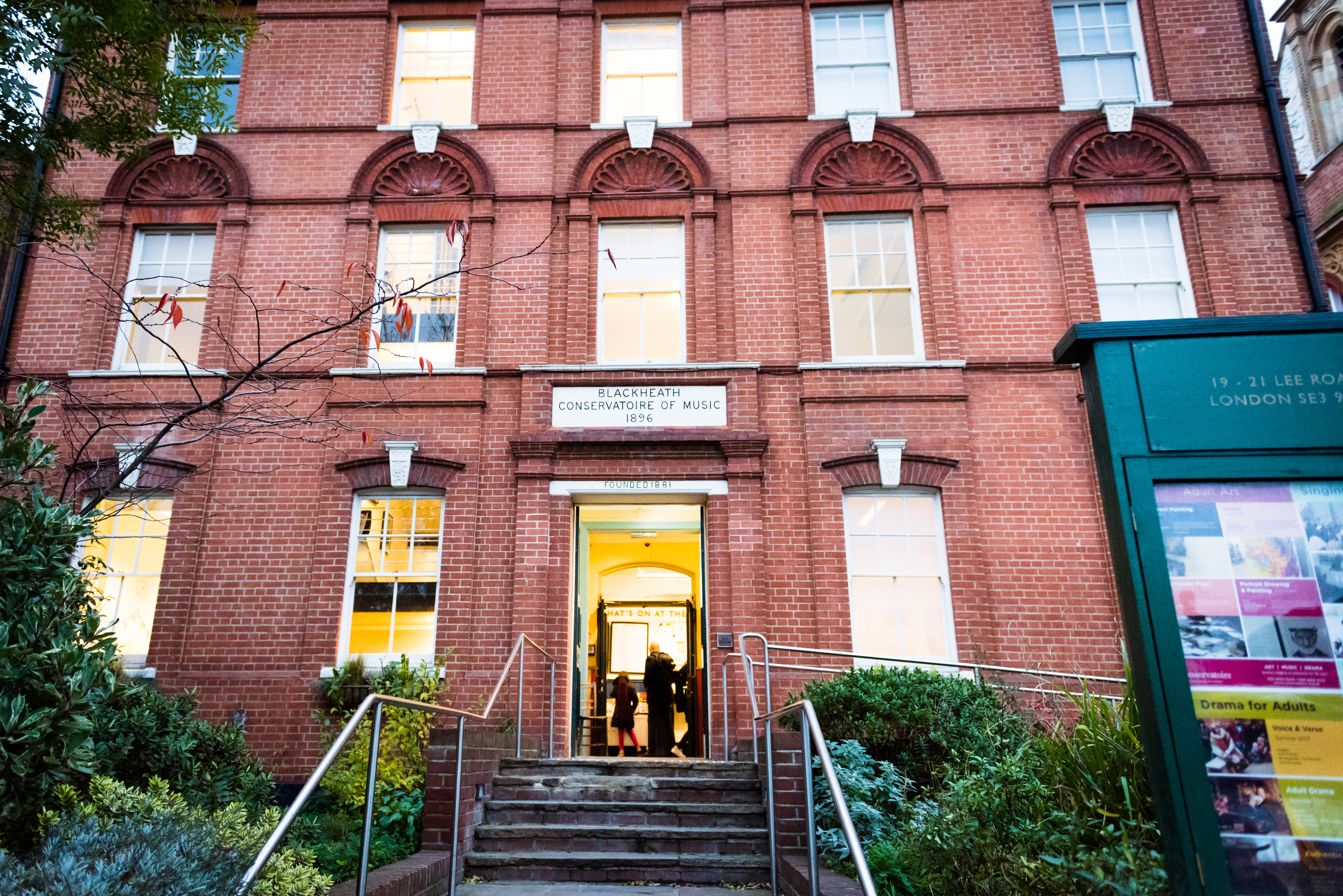 The Role of Finance Manager
Download the job description as a PDF here.
Download our Equality and Diversity Monitoring Form
Purpose of Post
The Conservatoire turns over £1.5 million per annum. The Finance Manager will work with the Head of Finance to provide the financial information needed to enable the efficient operation of the Conservatoire. To have responsibility for all the financial transaction processing of the charity and the financial reporting up to trial balance stage, using the Xero accounting system. Responsible for weekly sales reporting and the credit collection processes of the charity, including email and telephone contact with customers with outstanding balances. The successful candidate will support, input and advise on all aspects of financial reporting and planning.
Responsible to: Head of Finance
Background
The Conservatoire in Blackheath was established in 1881, originally as the Blackheath Conservatoire of Music, and is the focus of arts education and events in South East London, providing exceptional lifelong learning. It is a charity offering group classes and individual tuition in music, art and drama, catering for all ages, welcoming over 2000 learners a week.
Main Duties and Responsibilities
Processing and administration
Processing daily invoice generation routines on the sales system, Paritor.

Investigating and resolving queries
Posting daily receipts to the Paritor system, including receipts from customers paying by credit card and direct bank payment and payment by instalment plan
Processing of sales invoice monthly postings from Paritor to Xero
Processing supplier invoices onto the Xero accounting system and processing supplier payments on Xero and the banking system
General updating of Xero, including processing bank payments and receipts and performing key control routines such as bank reconciliations
Processing manual journals on Xero
Processing of payroll to gross pay stage and processing reports from the payroll bureau onto Xero.

Reconciling salary, PAYE and pension control accounts monthly

Processing of group course and individual tuition cost journals onto Xero
Processing tutor pay claims and assistant pay claims, including processing of bank payments
Processing automatic and manual invoices and ad-hoc credits onto the Paritor system

Identifying and resolving invoicing issues, accounting discrepancies and other financial related issues
Customer and tutor liaison
Liaison with external clients and service providers providing a professional and timely response to all interactions

Dealing with customer accounts queries
Protect all client and confidential information in accordance with corporate and client policies
Operating the credit collection processes, including email and telephone contact with customers with outstanding balances
Reporting and management support
Generating sales information from Paritor for the weekly sales reporting
Support Head of Finance in budget setting and forecasting
Support Head of Finance in preparation of reports to the Board for approval by the Head of Finance
Person Specification
Essential criteria:
Have substantial experience in a similar role and working with Xero or similar accounting system

Be able to communicate at all levels confidently, particularly with customers and suppliers

Be switched on and proactive.

A problem solver
Computer literate with intermediate skill level in Microsoft Office (Excel and Word)
Able to prioritise, plan and organise workloads to work to deadlines
Flexible and adaptable approach to work demands and hours
Enthusiasm, positivity and proactivity
Excellent time management skills
Desirable criteria:
Interest and enthusiasm for arts education
Experience of managing and implementing workflows in a creative environment
Experience of working in a charity or social enterprise

Experience of art, music and / or drama activity programme for children and adults

Part-Qualified ACCA/ACA/AAT/CIMA, or studying towards a qualification
Additional information
Term: permanent

Salary range:

FTE £32,000 - £35,000, dependent on experience
3 / 4 days a week
Annual leave:

25 days pro rata excluding bank holidays

A contributory pension scheme is available to staff following 3 months and continues on successful completion of probation
Deadline for applications:

Midday Monday 27 September

Interviews are scheduled forThursday 30 September
How to Apply
Please send CV and covering letter, outlining how your skills and experience meet the Person Specification for this role to: recruitment@conservatoire.org.uk
August 2021
Back to all Jobs