One of the joys of being a musician, artist or actor are the opportunities this brings to collaborate with others. We have a wonderful range of talented learners and Tutors across all of the Conservatoire's disciplines, and we want to give these members of our community opportunities to celebrate and share their passion as widely as possible.

We are launching an ambitious events programme which we hope will not only build our culture of celebration, but also bring the work of our learners and Tutors to new audiences. The programme contains a much expanded range of exhibitions, concerts, recitals, masterclasses and new original work.

You can browse the current events programme here.

We are also taking our music out to the local community with a Friday Recital Series in some of our beautiful local churches.

Some forthcoming highlights include…

Aesop's Fables 24th March, 2.30pm & 4pm
Last year's Aesop Fables was so popular, we decided to bring this magical family concert back.
Blackheath Youth Theatre - American Season 1st - 6th April, 7pm
BYT present two brilliant plays from across the pond on alternate nights, in The Last Days of Judas Iscariot and August: Osage County.
The Carnival Of The Instruments 12th May, 2pm
This is a brand new addition to the programme. A family concert with an opportunity for children aged 4 to 10 years old to try the instruments

Classical Vocal Masterclass 2nd June, 10am - 5pm
Brush up your classical singing techniques with opera experts and performers, Matthew Elton Thomas and Mairéad Sheerin.

HaarMarrNy Duo Flute Recital 23rd June, 11am
Two of our tutors, Anna Ter Haar and Elizabeth Marr, share a diverse selection of flute repertoire.

And of course the already customary and hugely popular end of term Children's Art Exhibition, Carousel and Adult Art Showcase where our students showcase they talent.

We will be announcing more events soon. Signing up to the newsletter is the best way to hear about new events as they launch. You can also follow and engage with us on social media (scroll down to find our links!). We love reading your comments and seeing the images you share of your time at the Conservatoire – from the artwork to the beautiful views. Thanks to our tutor Hannah Ely for sharing this on her story!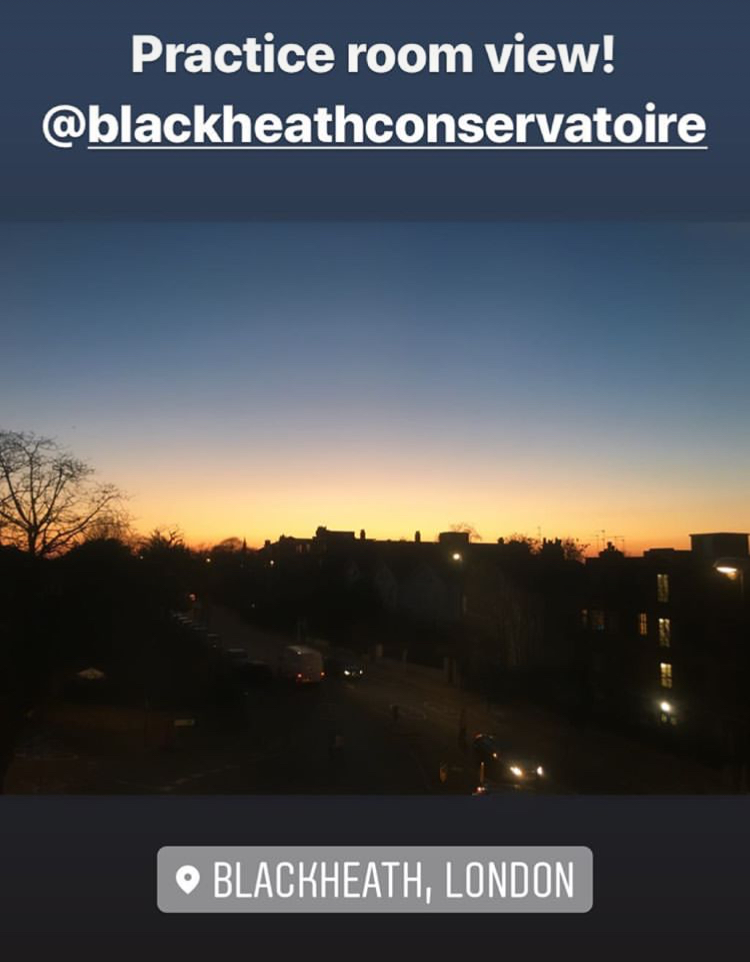 We look forward to welcoming you to one of our events in the near future. A warm welcome and outstanding entertainment are guaranteed.
Back to all News