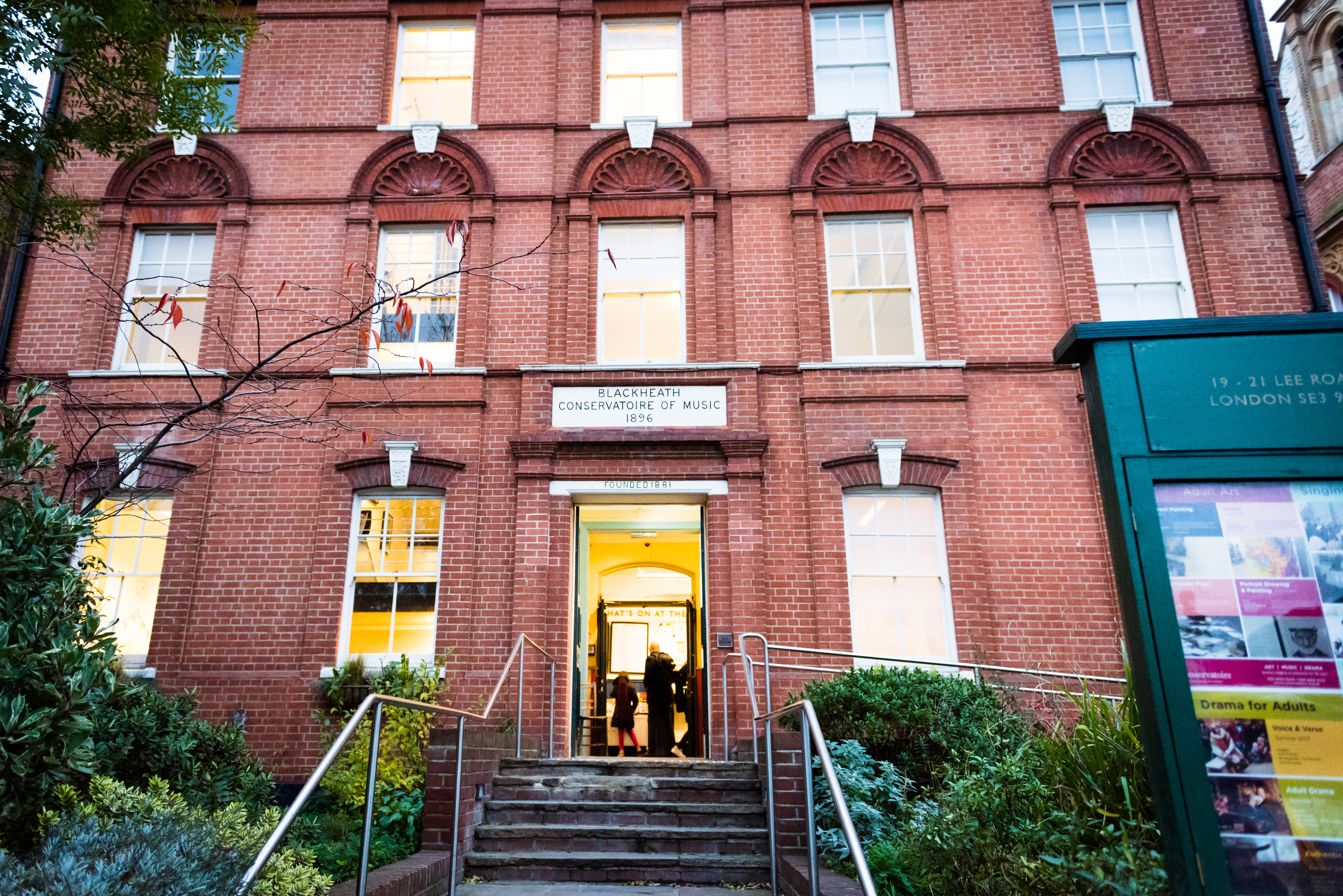 Dear friends,
A very warm welcome from all of us at the Conservatoire!
As we begin another academic year, we look forward to seeing many familiar faces returning to us, as well as welcoming new learners to our fabulous range of art, music and drama programmes.
We have had a busy summer of holiday courses, and our cafe will re-open following a refurbishment. We have also begun a room-by-room refurbishment of our team hing spaces, installed new decking lighting in the creativity Garden, and improved both lighting and heating systems in the Art Studios. We are very much aware of our role as a focus for the local community, and securing the legacy of our beautiful buildings is a vital (if costly!) part of our work as we approach our 140th anniversary.
Recent feedback has been hearteningly positive - comments include:
"I could see he let his imagination run wild so I loved that he had the space and encouragement to do that."

"It was super fun! Made great friends and learnt some super techniques."

"Brilliant contemporary course content and so much beautiful work taken home."

"The kids loved the fabulous tutor who really went with the kids' ideas."
This year, we are delivering our most ambitious and wide-ranging programme of creative education ever. We continue to build on our ethos of the transformative power of the arts by working with groups across SE London and further afield, who would not otherwise have the opportunity to have creative experiences. Our link with the London Early Years Foundation means we are now influencing the lives of up to 6000 children and their families across London - and the benefits of this project are already being seen in our own teaching.
Among the highlights of the coming months, we'd like to particularly draw your attention to:
Our performing choir group for teenagers, who work on a whole range of music including pop, gospel and classical.
Illustration Short Courses (18+)
First up is Illustration Fast Draw, a one-off class to whet your appetite for the rest of the term's offerings! And shortly after Botanical Illustration takes over...
Authentic Accents & English Speaking (18+)
These classes are all about changing your accent - whether you are a non-native speaker looking to hone your English accent or just interested in learning about al the other accents in the language!
Introduction to Cello (5-9 yrs)
Say hello to the cello! In this class you will be introduced to the instrument, the basics of tuning, making sound and how to hold the bow.
A new course for home-schooled children on a Wednesday afternoon giving space for self-lead learning, with the guidance and support of artists
Whether a learner, a family member, or a supporter, I'm sure you'd like to join me in thanking once again our team of inspiring and dedicated Tutors, and our fantastic core team. We always strive to improve and give each member of the Conservatoire 'family' the best possible experience. Here's to another year of memorable creative memories!
Back to all News