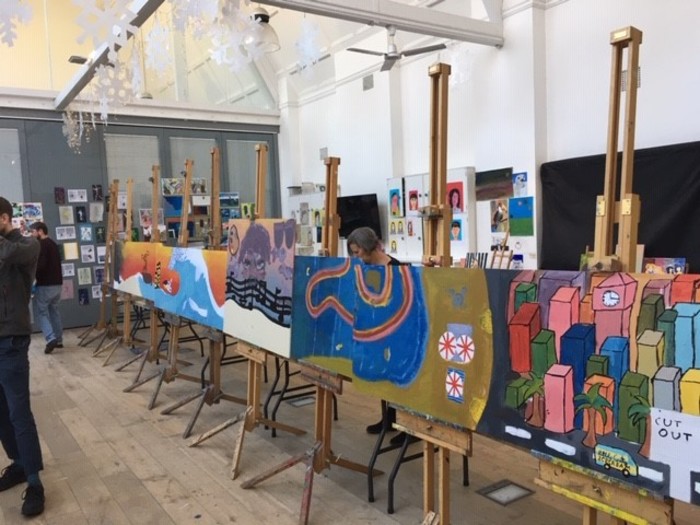 This term, Senior Portfolio course students aged 11 – 16 years, have been working on something special…
The students' project for the term was to paint a mural which will be hung in the garden space by the sandpit for all to enjoy.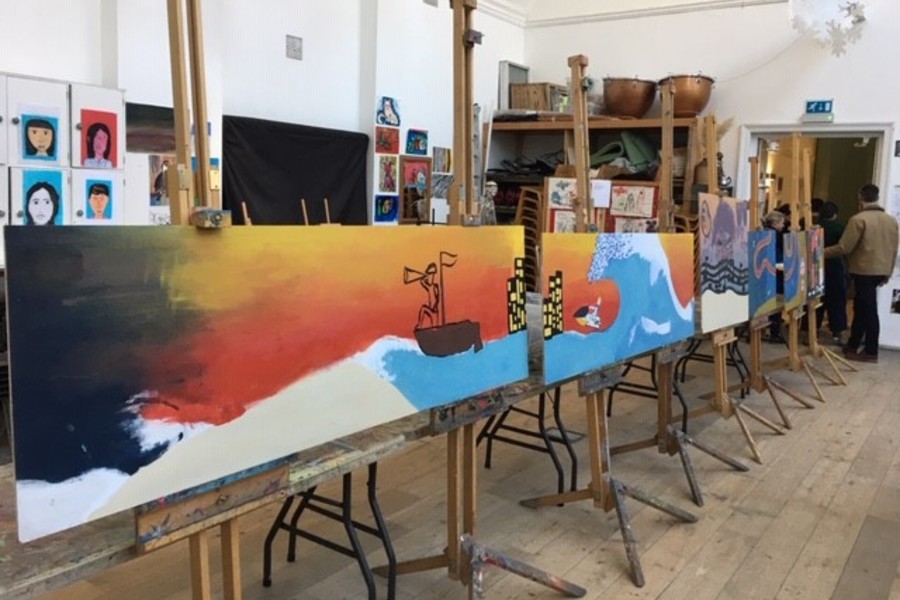 The young people referenced murals in London and internationally, before planning their ideas individually then working in small groups to create the panels. The tutor Salina Gani says "They have had full accountability for creating the mural, measuring and diving the space, choosing their materials, theme and images, submitting their plans for approval by the Conservatoire and working as a team to create the whole space, not just their own part, all within a specific timeframe. It's been a great exercise in teamwork and responsibility with students supporting each other, with feedback and great co-operation."
We are proud of the work of our Senior Portfolio class and excited to have it brightening up our play area from this December!
Check out the progress of the mural in the slideshow below!
Back to all News