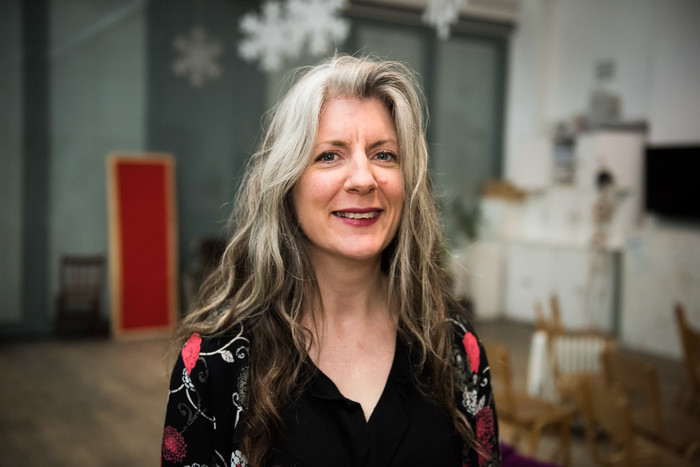 We are delighted to announce that as of 1 May 2021, our current Head of Music, Mairéad Sheerin, will become the Conservatoire's Artistic Director. 
Mairéad will lead and manage the learning offer across all areas of art, music and drama, ensuring and assuring an excellent standard for learners, a well-managed and committed tutor community and the delivery of an innovative, engaging and inclusive programme across all areas, in line with our core values and strategic goals. Mairéad will continue her Head of Music duties and looks forward to getting to know our art and drama tutors better.
Mairéad said;
"I am thrilled to be moving into the new Artistic Director role. Staff and tutors have shown such courage and perseverance in the face of everything the last year has thrown at us. I cannot wait to see what we can achieve once things settle down. Lockdown has revealed people's hunger for art, drama, music, community and connection – this is what the Conservatoire is all about and we're raring to go!"
Mairéad is a singer, choral conductor & singing teacher. She has taught individual singing lessons and directed choirs at the Conservatoire for thirteen years and has been Head of Music for the last five years. Mairéad has enjoyed running our student concerts and tutor recitals as well as being involved in our outreach work – directing Morden College Choir and running a one-day choir for Mummy's Gin Fund's loneliness project, amongst other events. Outside of the Conservatoire, she founded and directs two local choirs and is vocal consultant to several large London choirs. As a singer, she has performed as soloist with Trevor Pinnock and the English Concert as well as Glyndebourne Festival Opera and regularly gives recitals in and around London. Mairéad also plays the piano, cello and guitar and is covertly learning the trumpet at the same time as her middle son.
Executive Director, Kay Sandford-Beal commented,
"I'm really looking forward to working closely with Mairéad to develop the creative strategy, to support income generation and maximisation of audience reach."
Her sentiments were echoed by the Board,
"The Board is delighted that Mairéad has taken on the role of Artistic Director of the Conservatoire, reporting into the Executive Director. We are thrilled that Mairéad will use her wealth of professional experience to develop the Conservatoire's creative strategy, ensuring that our arts offer to our community is vibrant, inclusive and innovative. We look forward to working alongside Mairéad in her new role." 
Back to all News