The festive season is well underway and we wanted to share some of the events and student celebrations we have been enjoying, all planned responsibly with Covid-in-mind.
To begin the preparations, we ran workshops to create advent calendars and festive wreaths, helped along with a healthy dose of mulled wine and mince pies.
"A lovely, fun evening! And we got to take home something beautiful. The florist was amazing! Two of our friends couldn't make it due to Covid and she boxed up everything for them with instructions. Beautiful attention to detail and very kind and went out of her way to ensure they didn't miss out. Thank you!"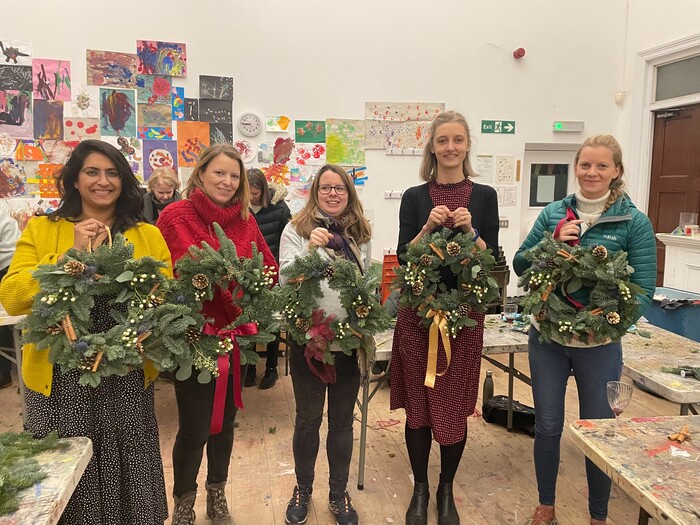 Concert Carousel, Roundabout and Play! Celebrations have given our students a vital and enriching opportunity to perform. Here are some of our wonderful bursary students; guitarists, Ayo and Aaron, and Amanda, who has recently been accepted into the National Children's Orchestra. Well done!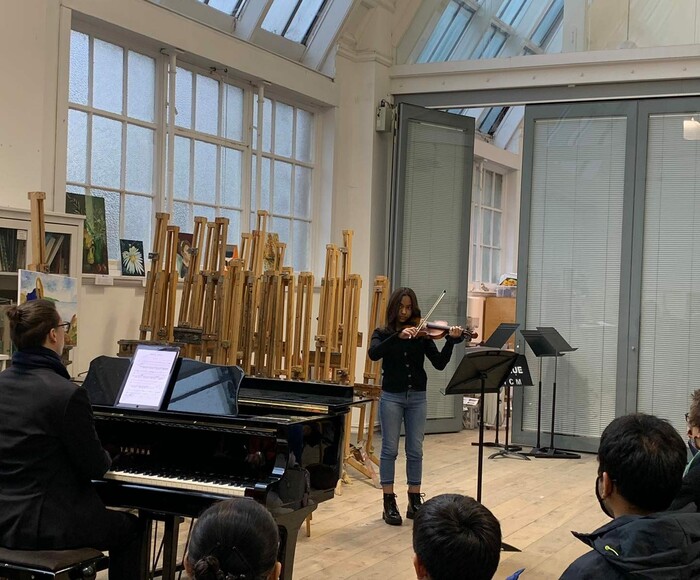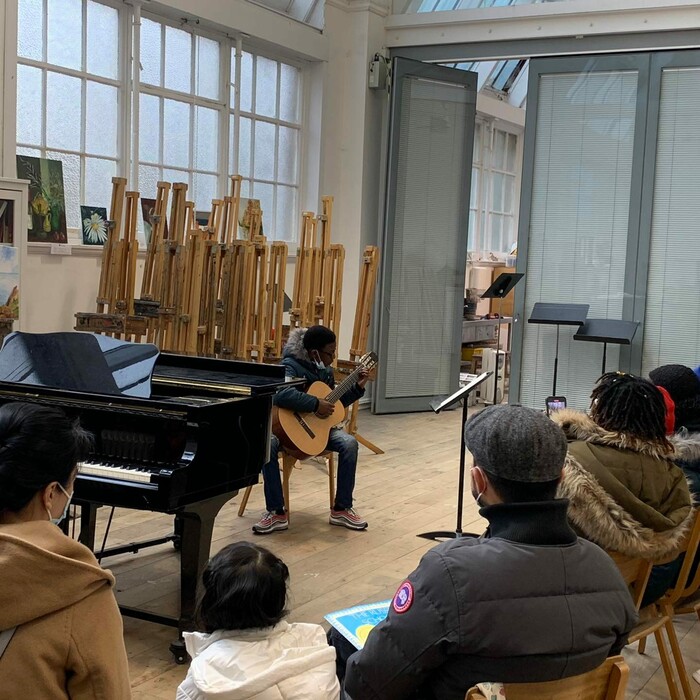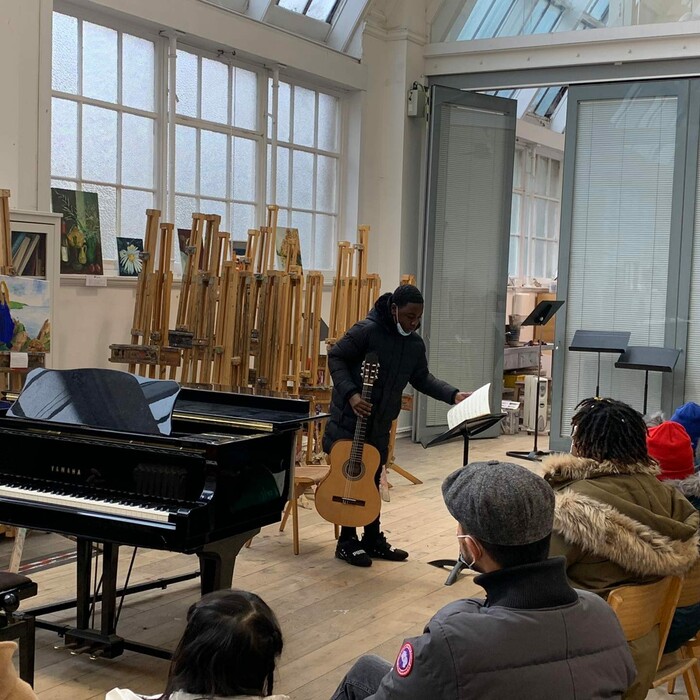 Our art exhibitions showcased some of the amazing, varied and inspirational work produced in our classes, by those aged 6 months upwards!
"Super colourful and uplifting exhibition."
"Lovely to see all the artwork together – what a great range of materials and styles – some new artists in the making! Thank you for your hard work in training our next generation of creatives."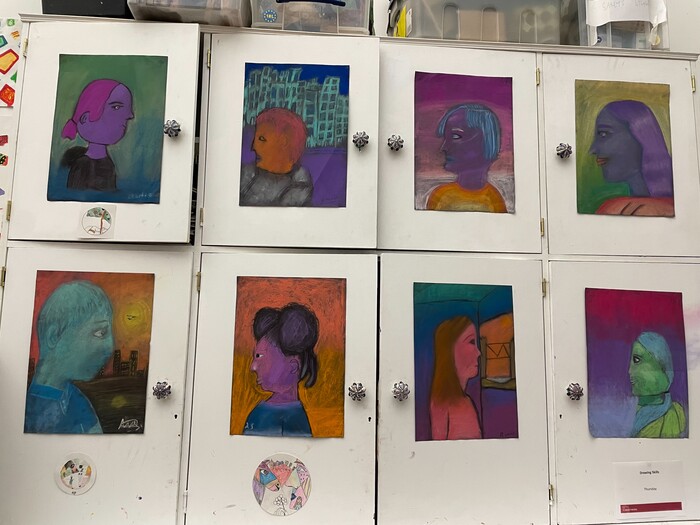 Fingers crossed, our socially distanced performance of the Nutcracker will be going ahead on 19 December. It may be sold out but you can still grab a spot on some of our accompanying Christmas classes , beginning week commencing 13 December.
Wishing you all a Merry Christmas and happy and healthy 2022 from us all at the Conservatoire.
Back to all News