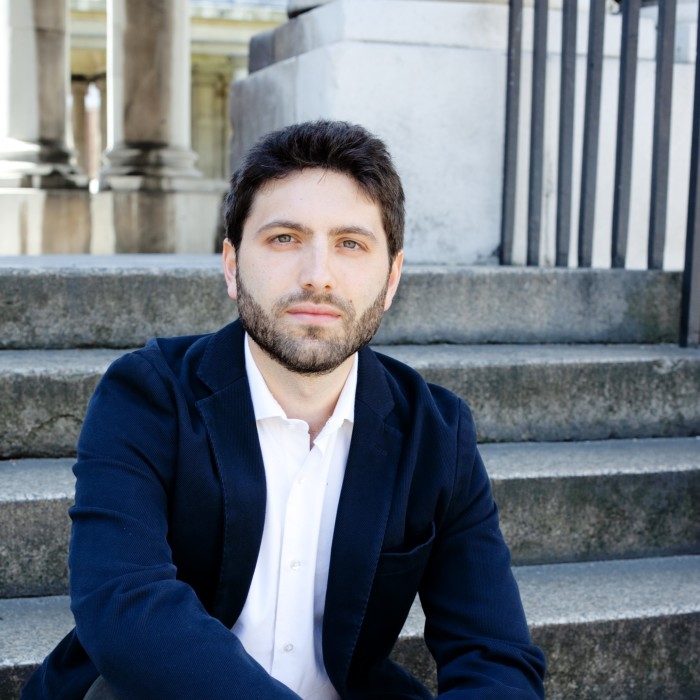 Filippo Di Bari is a pianist and piano teacher based in London, where he is studying for a Master's Degree at Trinity Laban Conservatoire of Music and Dance under the tutelage of Gabriele Baldocci.
Born in Florence, Italy, Filippo became interested in music at an early age; he studied piano with Sergio De Simone and Fabrizio Lanzoni, and chamber music with Ilaria Maurri. In 2011 he graduated with full marks and highest honors from the Music Conservatory "G. Frescobaldi" of Ferrara. He also studied with Prof. Ann Listokin at the Salem College of Music in Winston-Salem, NC (USA).
He took part in several masterclasses of piano, harpsichord, and chamber music by various internationally acclaimed artists such as Benedetto Lupo, Claudio Martinez-Mehner, Martino Tirimo among others. During his studies Filippo has been awarded several scholarships from European institutions ("Circolo dei Negozianti", "Sandro Pertini", "Leonardo Da Vinci LLP"), and he was prize winner in many piano competitions (first prize at the "F. Polverini piano competition" in Città di Castello, "Premio Crescendo" in Florence, second prize at the "V. Frazzi" in Scandicci, "D. Ridolfi" in Viareggio).
Thanks to a scholarship from the European Union, in 2012 he spent five months doing an apprenticeship as visiting musician at the Hochschule für Musik in Basel, Switzerland.
His current studies are generously supported by grants from the Trinity Laban Scholarship, the Postgraduate Bursary Fund, and the Henry Wood House Bursary Fund. Filippo enjoys a busy performance schedule, both as a soloist and as a chamber musician/vocal accompanist in various ensembles, in many important venues across Europe. His repertoire goes from Scarlatti and Bach to Ligeti, Berio, and new music. In 2012 he was among the founders of the Ensemble Nuovamusica, with whom he gave première performances of works by living italian composers, under the baton of M° Mauro Bonifacio.
In 2008 he performed the Concerto for Piano and Orchestra KV 414 by W. A. Mozart as a soloist accompanied by the Ensemble Bisentium. Besides studying and performing, since 2006 Filippo regularly collaborates with several music institutions in Italy, UK, and across Europe working as a teacher and as an accompanist.
A passionate and dedicated piano tutor, he believes that music is the highest form of communication and that it has the power to change people. For this reason, any form of music education, at any age or level, is an invaluable gift for anyone and everyone to enjoy.
Back to all Tutors