Blackheath Youth Theatre
Blackheath Youth Theatre
Blackheath Youth Theatre was founded at The Conservatoire in 2007, and has since presented over 30 full length productions in Blackheath and the West End.
To find out about when the groups meet and how to enrol, click here.
While in lockdown, BYT recorded several radio plays. You can listen to them here.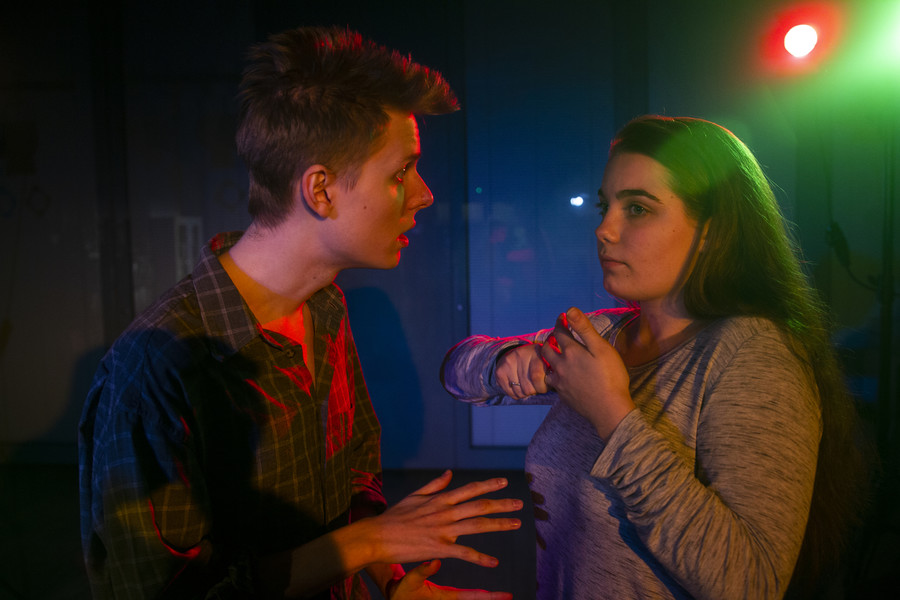 Luke Newman and Zafra Howard in Stoning Mary, 2020. Photo by Roozbeh Tavakoli.
Over the years, BYT has performed in several venues. They started out at The Bakehouse in 2007 with Three Sisters by Anton Chekhov, followed in 2008 by Orpheus Descending by Tennessee Williams.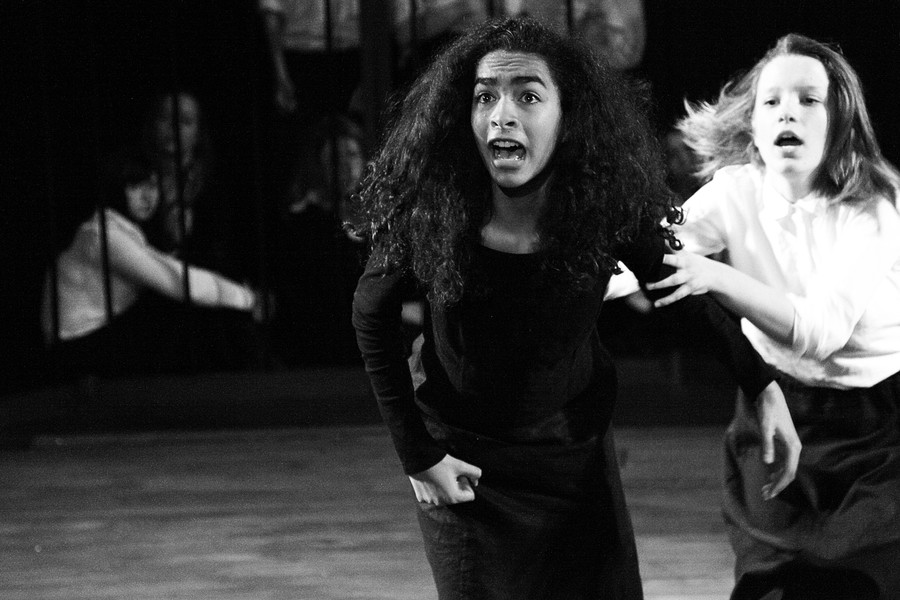 Nathalie Holloway and Caroline Elms in The Crucible at Drill Hall, 2010. Unknown photographer. (If you know who it was, please email us.)
Following a huge vote of confidence from The Conservatoire, the group moved to the Drill Hall in London's West End (now RADA Studios), for The Grapes Of Wrath (Tim Baker), Rock 'n' Roll (Tom Stoppard) in 2010 and a triumphant two nights of The Crucible (Arthur Miller) in 2011. Later that year, BYT performed their first five night run of Chekhov's Uncle Vanya.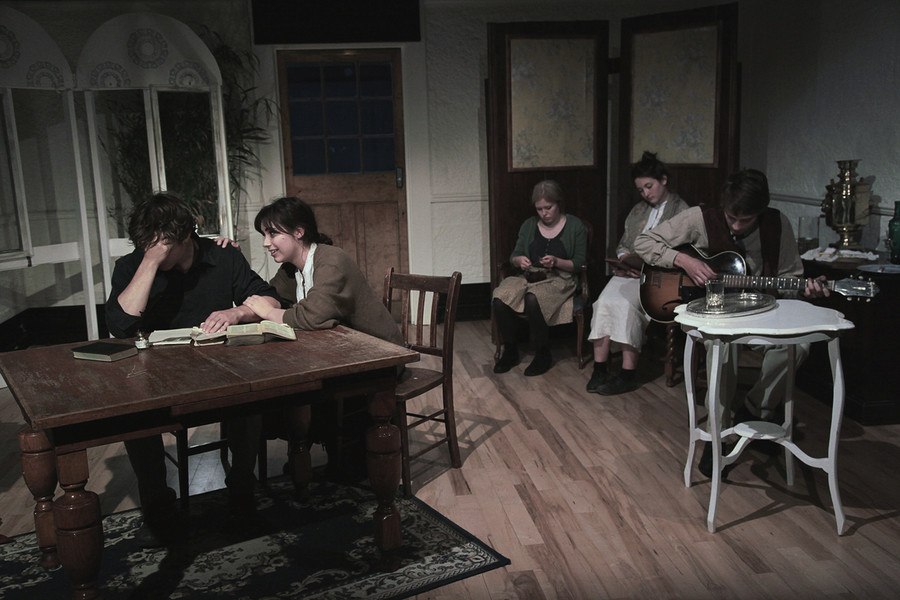 Henry Bauckham, Rebecca Norfolk, Alice Barlow, Mollie Macpherson and Arthur Baker in Uncle Vanya at The Bakehouse, 2011. Unknown photographer. (If you know who it was, please email us.)
2013 saw a brief stint at Blackheath Halls, with Shakespeare's light comedy A Midsummer Night's Dream following Franz Kafka's dystopian The Trial.
In 2014 the group were back at The Bakehouse at Age Exchange, where they have performed over 25 plays including a revival of Three Sisters (Anton Chekhov), The Caucasian Chalk Circle (Bertolt Brecht), Our Country's Good (Timberlake Wertenbaker), The Cherry Orchard (Anton Chekhov), The Government Inspector (Nikola Gogol), 13 (Mike Bartlett), The Rimers Of Eldritch (Lanford Wilson), Table (Tanya Ronder) and The Wonderful World of Dissocia (Anthony Neilson).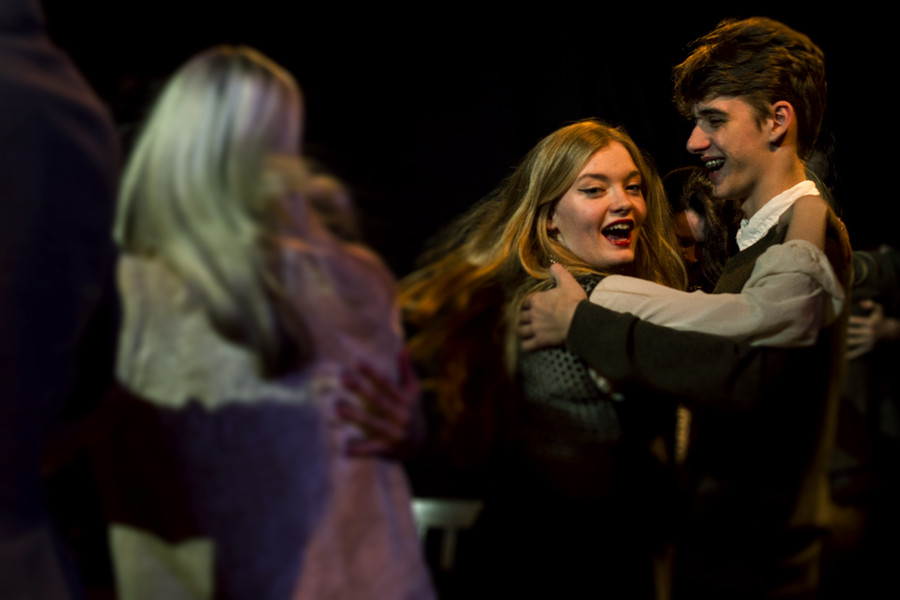 Natalie Quarry and Toby Warwick-Insoll in The Cherry Orchard at The Bakehouse, 2015. Photo by Roozbeh Tavakoli.
As the group expanded, they began performing two plays in rep at the end of each term, exploring the Russian classics in Three Days In The Country (Turgenev / Marber) and completing with 'big four' with The Seagull (Chekhov / Stephens). A collection of short plays followed, creatively named BYT Shorts, followed by Punk Rock (Simon Stephens) and Blue Stockings (Jessica Swale).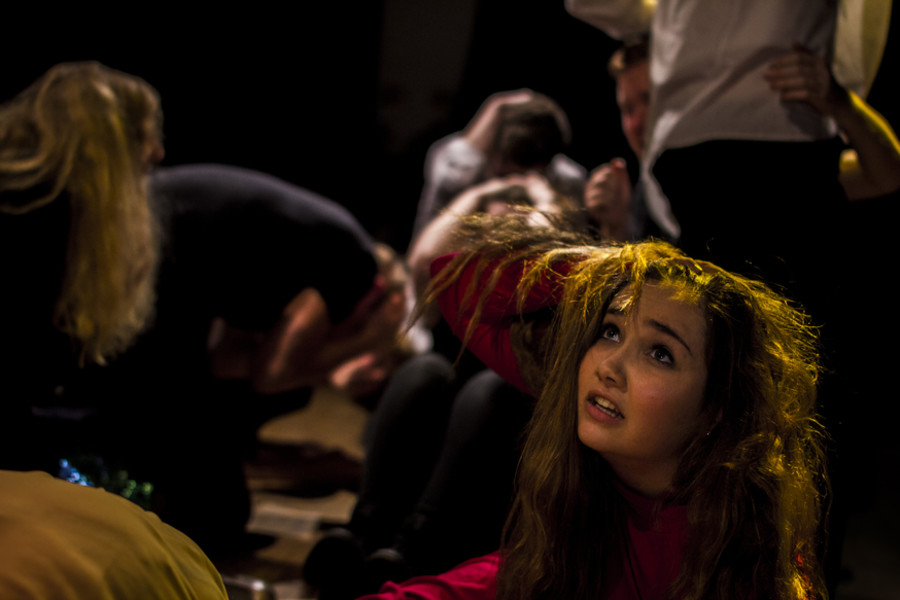 Grace Calder in The Wonderful World of Dissocia at The Bakehouse, 2016. Photo by Roozbeh Tavakoli.
2018 bought People, Places & Things (Duncan Macmillan), Birdland (Simon Stephens), Love & Money (Dennis Kelly), King Charles III (Mike Bartlett), The History Boys (Alan Bennett) and There Is A War (Tom Basden).
In 2019 they performed August: Osage County (Tracey Letts), The Last Days of Judas Iscariot (Stephen Adly Giurgis), Attempts On Her Life (Martin Crimp), stoning mary (debbie tucker green), and a selection of short plays by Harold Pinter - our very own Pinter Shorts.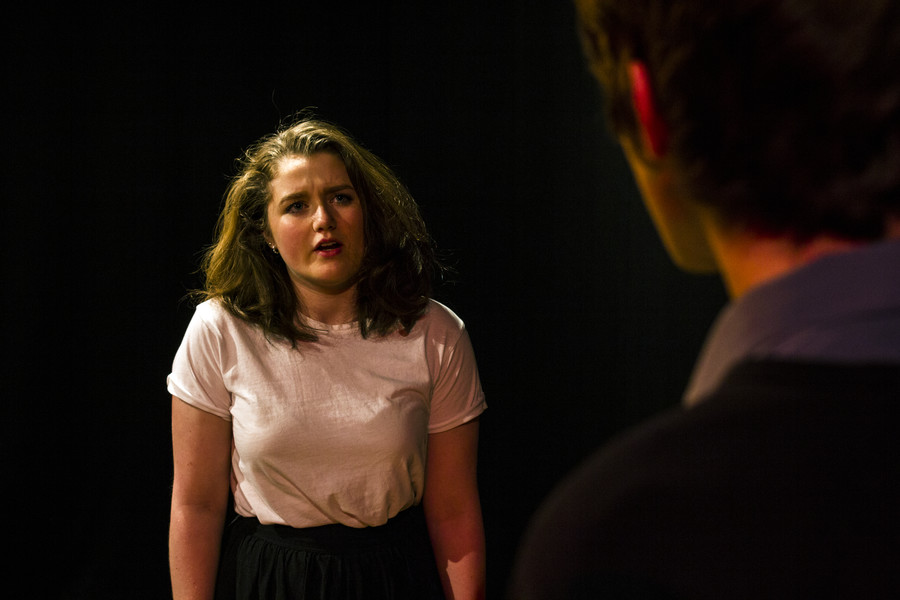 Ciara Atherton in People, Places & Things at The Bakehouse in 2018.
2020's first productions were supposed to be The Memory Of Water and Five Kinds of Silence by Shelagh Stephenson, but these were cancelled due to lockdown. So we recorded radio plays!