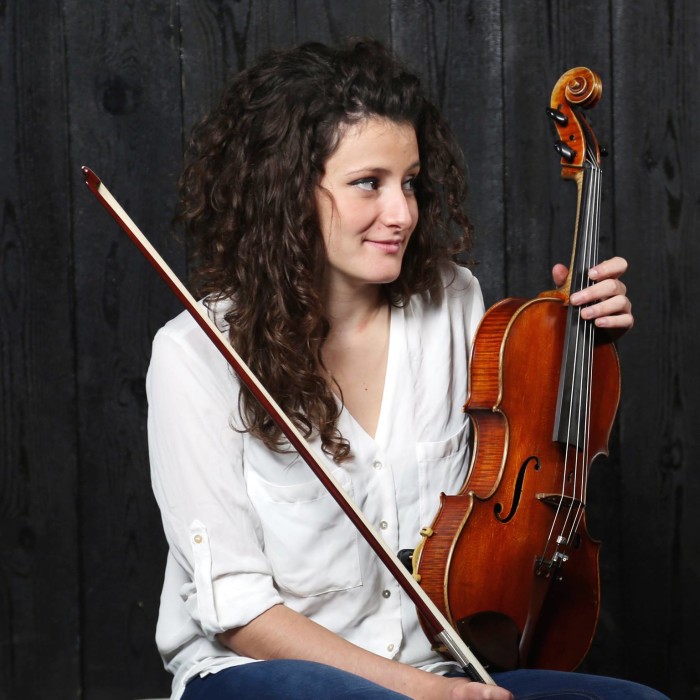 Helena started learning the piano at age of 5 and viola at the age of 8. In 2012 she finished her studies in Barcelona at the Badalona Conservatoire.
In the same year she was awarded a scholarship to study BMus (Hons) in London at Trinity Laban Conservatoire of Music and Dance under the recognised teacher Rivka Golani. In 2018 she earned fully-founded scholarship to attend to her Postgraduate Advance Diploma at Trinity Laban.
During her studies at Trinity Laban, Helena was awarded the Richard Carne chamber music mentorship. She has performed as Principal Viola with TL Symphony Orchestra as well as performing alongside members of the London Philharmonia Orchestra and Royal Philarmonic Orchestra as part of a side-by-side projects. Helena has been a recipient of Trinity Laban Scholarship, Margaret Helen Harris award, Stanley Picker Trust and Leverhulme Arts Scholar.
During the past year, Helena awarded the Bournemouth Symphony Orchestra Scheme Programme which she performed in concerts as a member of the orchestra and solo in chamber music with the BSO musicians. She performed the Debussy viola, harp and flute trio via mean stream at Classic FM as a part of BSO meet the music.
She has received masterclasses with renowned violist including Andriy Viytovych, Lawrence Power, Philip Dukes, Martin Outram, Garth Knox.
Helena has performed in venues that includes the Wigmore Hall, Cadogan Hall, Royal Festival Hall-Purcell Room, Kings Place as part of London Chamber Music Society, St Martin's in the Fields and St Johns Smith Square
Back to all Tutors