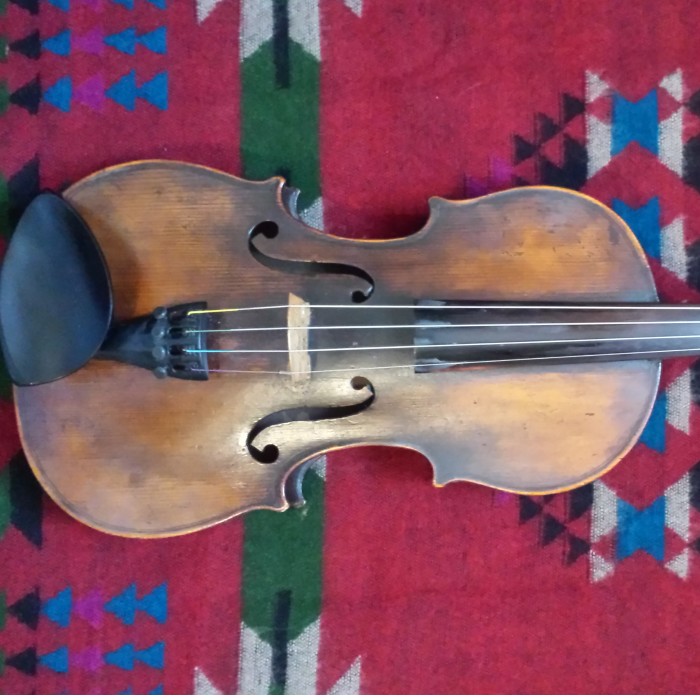 Emily graduated with a BMus in 2005 and Post-graduate diploma in performance in 2007. She started the violin with Sheila Nelson and continued with Sheila whilst attending the Junior Royal Academy of Music, later also learning with Richard Ireland and then Pauline Scott. She then studied with Diana Cummings at the Royal Academy of Music and then at Trinity College of Music.
At the RAM she led the Eberle String Quartet, which won the John B McEwan string quartet prize and the John Barbirolli prize. With the quartet she took part in many masterclasses including at the International Musicians Seminar at Prussia Cove. Whilst at Trinity she was also a member of the prizewinning Chimera String Quartet. She has also taken part in many solo masterclasses including with Gyorgy Pauk and Grigori Zhislin.
After leaving college Emily began working with many London orchestras and chamber ensembles as a freelance violinist performing in such venues as the Festival Hall, Queen Elizabeth Hall, Purcell Room, Cadogan Hall, St John's Smith Square, St Martin in the Fields and the Conway Hall. She has also worked as a session musician and has performed in many concerts as a solo recitalist.
Emily began teaching 13 years ago and found she had a passion for it. She enjoys teaching all ages and standards from beginners to diploma level. She also has good keyboard skills and finds that accompanying her students in their lessons is a good way of developing their listening and ensemble skills. She likes to help her students establish a strong technical foundation and to gain a good understanding of musical notation early on. Emily draws a lot of her teaching inspiration from her former teachers as well as other highly regarded teachers such as Ivan Galamian and Paul Rolland. She also likes to incorporate some Alexander Technique principles, improvisation and Dalcroze Eurhythmics in to her lessons.
Most importantly Emily feels her main aim as a teacher is to give her students the tools they need to teach themselves.
Back to all Tutors