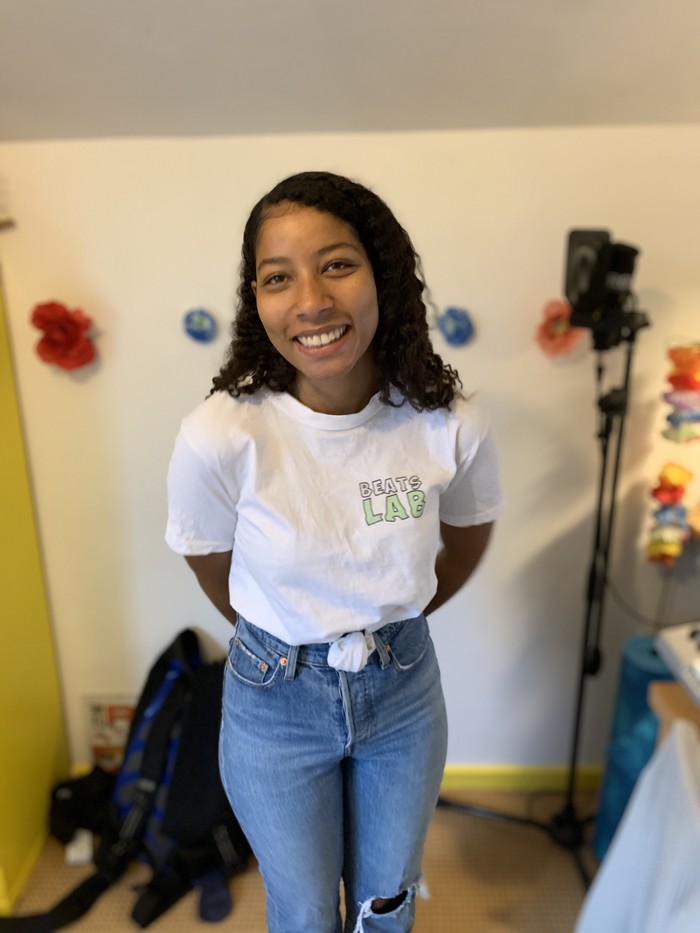 Annalise began studying music at the Conservatoire age 7, taught classical guitar by William Baulch. She went on to play in Guildhall's Connect community youth music projects. Annalise then transferred to the BRIT School and studied music there for 4 years. It was there she developed a love for music production, composition and beat making.
In 2017 Annalise gained her degree at LCCM specialising in music production, film music, and composition.
After working as a play worker from the age of 18, Annalise continued to nurture her work with young people and children. She became a teaching assistant at Thomas Tallis secondary school in the Performing Arts department supporting classes all throughout the school (especially SEN pupils). Annalise began to have dreams of starting her own business supporting young people in music making and production.
Annalise now runs Beats Lab and facilitates workshops for children and young people in songwriting and beat making across South London. She collaborates with local establishments and charities such as The Blackheath Conservatoire, School Ground Sounds, Little Inventors and Youth First.
Back to all Tutors