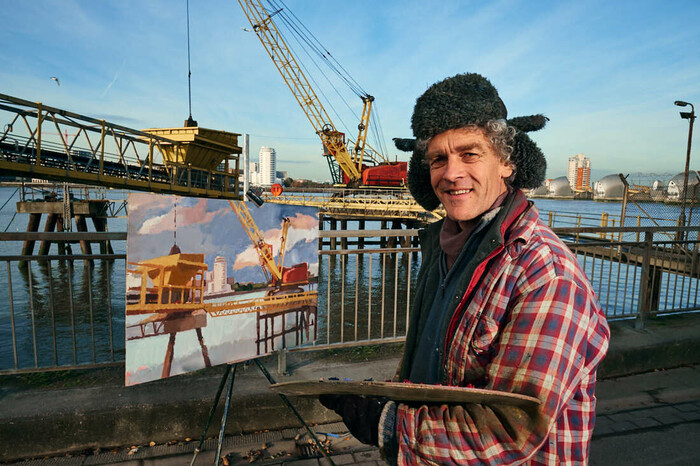 Alex Pemberton has painted in Greenwich and taught in the area for 30 years. He has taught at FE and university level and in community and adult classes. He currently teaches art at New City college where he has worked for over 20 years.
He paints from life and this influences his approach as a teacher. In each session he focuses on a particular aspect of drawing and painting for students to explore. He uses demonstration and references to art history and contemporary art.
He has had solo exhibitions and participated in group shows in London and around the UK. He paints principally by the Thames in Greenwich and has shown these paintings at the River & Rowing museum, Henley (2009), at Abbott & Holder (2014) and other galleries.
Back to all Tutors