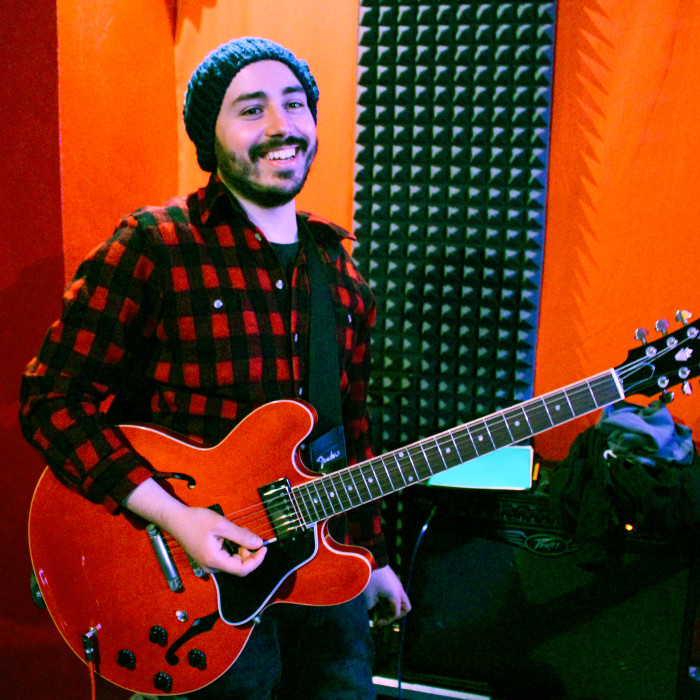 Danilo Ricciardiello is an eclectic musician and passionate teacher with a creative and dynamic approach across a vast range of music styles.
He started studying classical guitar when he was eleven years old and, after few years, the study of modern music such as blues, rock and jazz, totally captured him. During these years he gained a deep knowledge of these styles studying under the guidance of the well-known Italian teacher, composer and arranger Giancarlo Perna with whom he also studied arranging and composing. The love and devotion for music took him even to New York City where he spent few months playing for local artists and attending lessons with some of the top international players and teachers (Jonathan Kreisberg, Adam Rogers).
As a session musician, Dani has enjoyed playing in different bands and for different kinds of artist in studio and at many venues. In 2015, holding a BMus in Jazz Guitar from the Conservatory of Music San Pietro a Majella, he decided to move to London where he also works as a session musician and composer, collaborating with studios based in London and Los Angeles to write music for movie trailers.
Dani deeply enjoys teaching students of all ages and different styles, doing guitar masterclasses regarding his favourite music genres and writing arrangements for his band classes. He is always committed to share the passion for the guitar.
Back to all Tutors