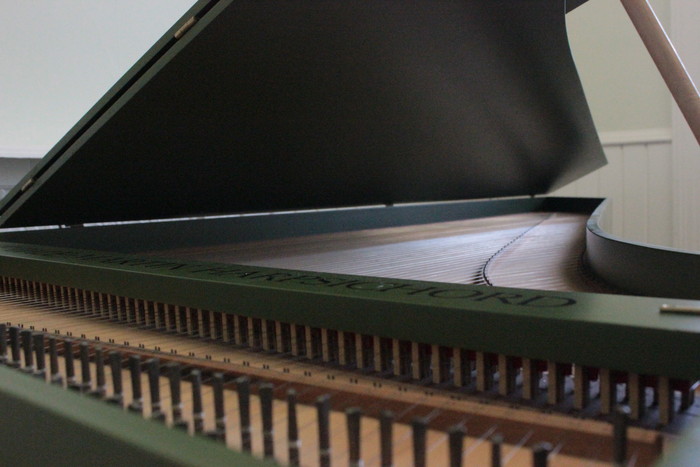 As we come to the end of a very busy and creative term, I thought it would be a good time to reflect on some key achievements and plans for the future.
I'd like, firstly, to pay tribute to our fantastic group of Art, Music and Drama Tutors and the team of central staff whose work in programming, marketing, and Tutor support, enable the organisation to thrive and grow. All of their collective efforts have meant that we have achieved fantastic results again in ABRSM exams:
96% pass rate
58% at merit or distinction
These results mean that we are hugely above the most recent available data for exam centres, which have average pass rates of 48% and Merit/Distinction at 20%.
Since becoming Principal 18 months ago, I have worked to consolidate everything we do around the belief that creativity cannot only enrich lives, but transform them. We have begun to look increasingly outside to the wider local and regional community, and our new website (which launched recently) is designed to give a much truer picture of the quality and diversity of what we do.
As part of this vision of transformation and making an impact on people's lives, we are working on implementing a two-year community outreach programme funded by a successful bid for £40,000 to the Andrew Lloyd Webber Foundation, and additional funding of around £25,000. Projects in the pipeline include:
Work with Age Exchange on musical reminiscence and intergenerational arts
Supporting a partnership of 14 Greenwich primary, secondary and primary schools to teach creatively across subjects
Developing music resources and curricula for early years settings with LEYF nurseries
Supporting autistic and deaf students to access music and the arts
Partnerships with the Tate and Donmar Theatre on engaging gifted learners
Providing artistic opportunities to help refugee families integrate into the community
With Christmas approaching, we have had wonderful performances and exhibitions, including Carols in the Café, the Nutcracker, and our other celebration concerts. We are committed to building the creative bravery and output of the Conservatoire, and opportunities to perform and exhibit will grow hugely in the coming years. We also have gift vouchers available so you can give the gift of creativity this year.
But aside from all of these developments, we are at heart an organisation rooted in, and committed to, our community of learners and parents. As we come to the end of 2018, I wanted to close by offering once again my sincere thanks to all of you – whether learners, parents, Tutors or well-wishers – for your continuing support. We will always to work hard to make this an even more special place, and our ambition to offer a truly wonderful creative experience for every person who comes through our doors, remains undimmed.
Happy Christmas!
John Keeley - Principal
Back to all News