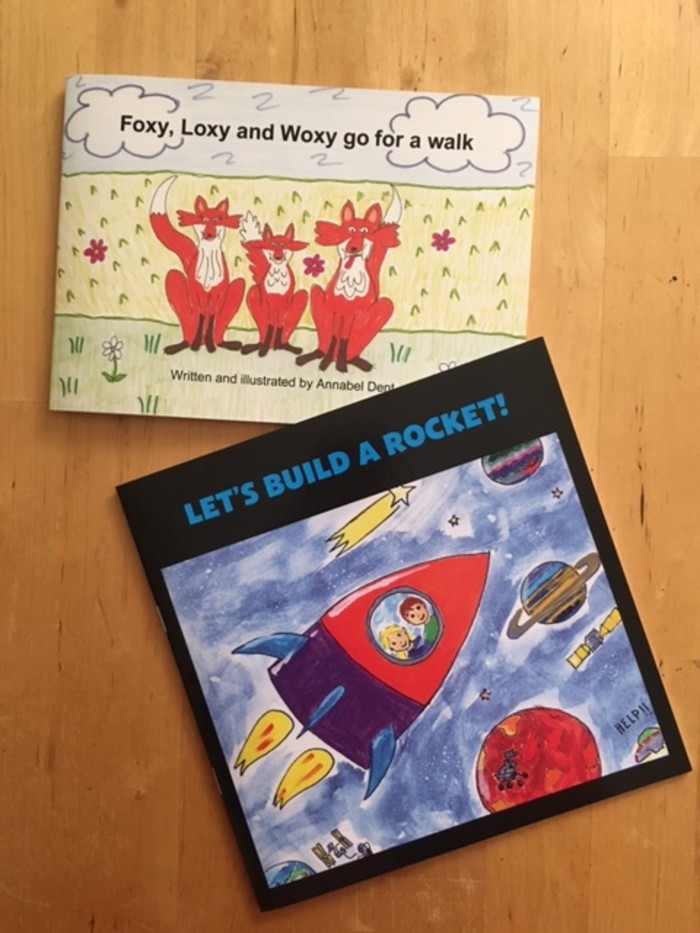 They say we've all got a book inside us! Why not come along to Illustrated Picture Books with Salina Jane and gain the skills to create your own! Two students on our previous course did exactly that! Isabel Aguila created the beautiful 'Let's Build a Rocket!' for her children. She said, "I'm very glad I did the course as it gave me the confidence and resources I needed to make my very own book." Fellow student Annabel Dent took inspiration from some local neighbours you may well recognise in 'Foxy, Loxy and Woxy go for a walk.' You might be familiar with Annabel's work, as she recently won a competition to re-design our gift cards. She's also written us a lovely guest blog about the courses she has studied here. Keep an eye out for it in the coming weeks!
Our students (of all abilities and levels of experience) produce some fantastic work on our courses and we like to share it to inspire others. Adult classes offer a wonderful opportunity to take some 'me' time, learn new skills (or resume old ones), and work with accomplished tutors in a social and inspirational setting. If you work or bring your children to our classes in the day, we have a wide variety of courses for adults at all times of the day, across art, music and drama. We've been offering courses for nearly 140 years and they provide a genuine release from the pressures of busy modern living.
We hope to meet more of you soon and reignite your creative passions!
Back to all News